For all industrial applications.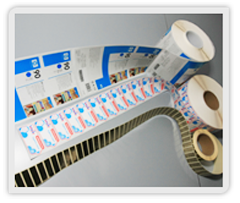 Labels for industrial applications often have to stand up to harsh conditions, both on and off the manufacturing floor. They're subject to heat, humidity, dirt and many other problems. Poorly made labels with cheap ink and cheap adhesive simply won't stand up. Labels by Zephyr will.
We have decades of experience in the industrial label field. This experience has given us a firm understanding of what stocks, adhesives and coatings will work best for your industrial applications.
Choose from labels with various pressure sensitive self-adhesive materials including paper, films, foils, vinyl and thermal imprintable stocks. From simple paper to film and more intricate products, our capability to print multi-colour, varnish, and laminated labels will ensure that your labels are totally suited for your needs – in both sheet and roll form.
Labels for the consumer electronics industry a specialty.
We are a major supplier to the demanding consumer electronics industry, with a wide range of thermal transfer ribbons or print processes, plus:
UL/CSA approvals.
Clean removability from a wide variety of high, medium, and low-surface energy surfaces ensure re-workability.
Choice of white/chrome/transparent facestocks in matte or glossy   finishes.       
New thin gauge film facestocks in calipers as low as 0.5mils (12 microns).
Choice of liners in low-extractible silicone kraft for sheeted application or polyester for automated dispensing.
Optional security, anti-counterfeit, and tamper-evident features enhance brand protection.
UL / CSA Approved Labels.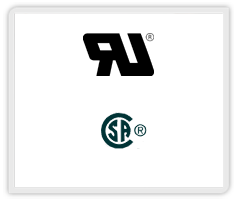 Zephyr is authorized by UL to print and supply Type L labels to various markets including those for wire harnesses, connectors, cordset cable, luminax and more. In fact, we are one of the largest suppliers of UL approved labels in the industry and the region, and our list of customers continues to grow.
UL (Underwriter's Laboratory) and CSA (Canadian Standards Association) are two certification bodies in the in US and Canada respectively that conduct tests on products and components for safety. Have questions about UL/CSA? We'll be happy will to help you find the most suitable material for your UL / CSA label application.
We are environmental friendly and socially responsible
Our products are totally ROHS compliant. We have adopted EICC (Electronic Industry Code of Conduct) to improve working and environmental conditions in our operations. 
Top Label Supplier in the South East Asia since 1973.
Die-Cut Parts
Industrial Labels
Thermal Printing Solution
RFID
Security Labels
Consumer Labels
Address:19, Woodlands Terrace, Singapore 738444.
Telephone: +65 6755 3922
FAX: +65 6755 3911